Wells Fargo donates $35,000 to Habitat for Humanity of Horry County to help more families access decent, affordable housing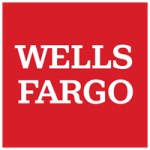 Habitat for Humanity of Horry County is one of more than 220 Habitat organizations awarded a grant from Wells Fargo as part of its nationwide initiative to help low-to-moderate income families construct and improve homes across the country.
"Far too many people across the country are facing housing instability, and one of our key priorities is to create housing affordability solutions where everyone can have a safe and affordable place to call home," said Kimberly Davis, Senior Community Relations Consultant for Wells Fargo. "We are proud to support Habitat for Humanity in providing homeownership opportunities for hundreds of families nationwide through Wells Fargo Builds."
Habitat for Humanity of Horry County will receive $35,000 and use the funding to support the build of a local family's Habitat home at Hopes Crossing in Conway. The future home of Genifier and her children recently broke ground and is currently under construction. The first thing Genifier plans to do in her future home is "sit and enjoy" her new surroundings. Genifier   extends   a   heartfelt   thank   you   to   all the volunteers and sponsors like Wells Fargo who are helping to make her homeownership dream a reality. "Thank you! You have no idea how much of an impact you have on lives. You do what you do out of the goodness of your hearts and that is amazing!"
The grant is part of a $7.75 million donation Wells Fargo is making to Habitat for Humanity International through Wells Fargo Builds, an initiative that provides philanthropic financial support and volunteerism to create sustainable affordable housing. More than 340 homes will be constructed or repaired with Habitat in over 40 states through the initiative this year. Wells Fargo Builds is part of Wells Fargo's $1 billion philanthropic commitment to create more housing affordability solutions by 2025.