Unleash the power of Women Supporting Women! Get involved with Women Build today!
Make a pledge for every Myrtle Beach Pelicans hit this season, and support an upcoming build!
Through our annual Faith Build, you'll have the opportunity to display God's love and engage with other churches in the community.
Join a group of passionate residents across our county who are on a mission to end substandard housing. We call them Foundation Builders!
NEIGHBORHOOD REVITALIZATION
Empowering residents to revive their neighborhoods and enhance their quality of life.
DONATE TODAY https://youtu.be/SIo51WM6kvo Giggles carried through the air as Mackenzie, Kaitlyn, and Kimberly ran and played on the grass where one day, very soon, their new home will stand. We got to meet these three beautiful sisters and their mom and dad out on the piece of property where all of their hard work will
Read More »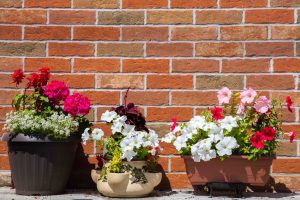 Launching Aging in Place HABITAT FOR HUMANITY OF HORRY COUNTY GAINS 'AGING IN PLACE' CERTIFICATION  As an extension to Habitat for Humanity of Horry County's Maintenance and Repair Program, Habitat has become AIP certified. This program partners with homeowners 65 years and older to help with handicap accessibility modifications (ramps, grab bars and handrails), fall-risk
Read More »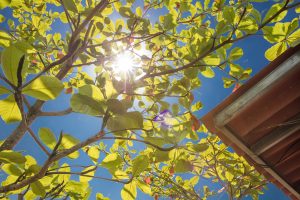 In November of 1942, the idea that would eventually launch Habitat for Humanity was sparked. https://youtu.be/POJzdVEocmU In November of 1942, Koinonia Farm's fertile soil produced the idea that would eventually become Habitat for Humanity. On this community farm located in Americus, Georgia, the concept of those in need of safe and affordable housing, working alongside
Read More »
Transforming the lives of people in every corner of Horry County, HFHHC seeks to provide stability through self-reliance and shelter. More importantly, we seek to create life change through empowerment.
Become a habitat homeowner
At Habitat for Humanity of Horry County, we partner with individuals and families to achieve their goal of homeownership. By working with us from beginning to end, we can help prospective families prepare for the various responsibilities of homeownership, including learning about personal finances, mortgages, maintenance and upkeep of homes, and much more. Our path to homeownership is an important and in-depth process, requiring hard work, time and dedication. The process ensures the future success of our Habitat families.
Tons Diverted From Landfills last year
Volunteer Hours Logged Last Year
Families Served Since 1990
Volunteers Engaged last year
Whether it's swinging a hammer, pricing merchandise in the ReStore, or mentoring a Home Buyer Family, we have a spot for you! You can learn more in the link below.