Unleash the power of Women Supporting Women! Get involved with Women Build today!
Make a pledge for every Myrtle Beach Pelicans hit this season, and support an upcoming build!
Through our annual Faith Build, you'll have the opportunity to display God's love and engage with other churches in the community.
Join a group of passionate residents across our county who are on a mission to end substandard housing. We call them Foundation Builders!
NEIGHBORHOOD REVITALIZATION
Empowering residents to revive their neighborhoods and enhance their quality of life.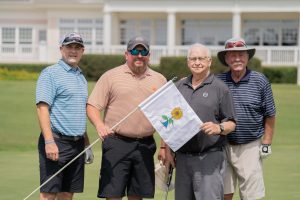 16th Annual golf tournament fundraiser held at tic Myrtle Beach Kelsey McGhee Memorial Golf Tournament Raises Funds to Support Upcoming Home Build Habitat for Humanity of Horry County held its 16th annual golf tournament on September 14, 2022 at TPC Myrtle Beach. This year's tournament was the third year of the tournament being named in
Read More »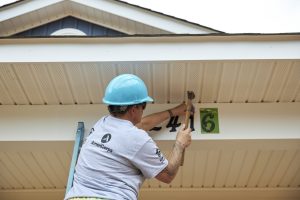 Community Impact Project Habitat for Humanity of Horry County is known for building homes, but did you know that we also restore communities? Our Neighborhood Revitalization program brings opportunities to partner with residents who want to make their neighborhood a better place to live for all of their neighbors. Our partnership with the Booker T
Read More »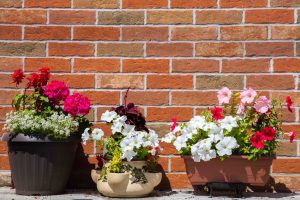 Launching Aging in Place HABITAT FOR HUMANITY OF HORRY COUNTY GAINS 'AGING IN PLACE' CERTIFICATION Older Americans are one of the fastest grown demographics in the country. In fact, it is expected that by 2030, 20% of the US population will be 65+. Yet, more than 19 million older adults are living in homes that
Read More »
Transforming the lives of people in every corner of Horry County, HFHHC seeks to provide stability through self-reliance and shelter. More importantly, we seek to create life change through empowerment.
Become a habitat homeowner
At Habitat for Humanity of Horry County, we partner with individuals and families to achieve their goal of homeownership. By working with us from beginning to end, we can help prospective families prepare for the various responsibilities of homeownership, including learning about personal finances, mortgages, maintenance and upkeep of homes, and much more. Our path to homeownership is an important and in-depth process, requiring hard work, time and dedication. The process ensures the future success of our Habitat families.
Tons Diverted From Landfills last year
Volunteer Hours Logged Last Year
Families Served Since 1990
Volunteers Engaged last year
Whether it's swinging a hammer, pricing merchandise in the ReStore, or mentoring a Home Buyer Family, we have a spot for you! You can learn more in the link below.