Make a pledge for every Myrtle Beach Pelicans hit this season, and support an upcoming build!
Through our annual Faith Build, you'll have the opportunity to display God's love and engage with other churches in the community.
Join a group of passionate residents across our county who are on a mission to end substandard housing. We call them Foundation Builders!
NEIGHBORHOOD REVITALIZATION
Empowering residents to revive their neighborhoods and enhance their quality of life.
Unleash the power of Women Supporting Women! Get involved with Women Build today!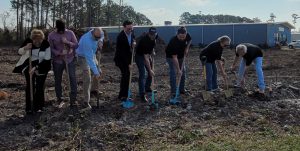 https://youtu.be/b-AVyLtm8p8 Habitat for Humanity of Horry County ReStore's Second Location Will be Located in North Myrtle Beach Area Habitat for Humanity of Horry County recently broke ground on the construction of its second ReStore location next week. On Friday, February 24th, Habitat for Humanity of Horry County ReStore staff, board members and North Myrtle Beach area
Read More »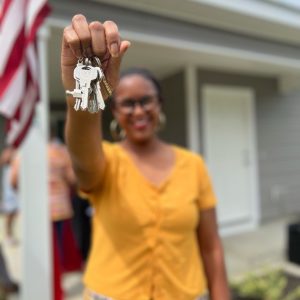 Habitat for Humanity of Horry County has announced the opening of applications for the Habitat Homebuyer program. Applications may be submitted beginning March 1, 2023. The deadline to submit completed applications is March 31, 2023 at 12:00pm. To qualify for the Habitat Homebuyer program, applicants must have lived in Horry County for at least one
Read More »
Neighborhood Revitalization Partners with BTW Residents and the City of Myrtle Beach to Re-Imagine Futrell Park For more than a year, the Neighborhood Revitalization team has worked closely with the residents of the Booker T. Washington community in Myrtle Beach to improve the quality of life of their residents. Through this partnership, a shared dream
Read More »
Transforming the lives of people in every corner of Horry County, HFHHC seeks to provide stability through self-reliance and shelter. More importantly, we seek to create life change through empowerment.
Become a habitat homeowner
At Habitat for Humanity of Horry County, we partner with individuals and families to achieve their goal of homeownership. By working with us from beginning to end, we can help prospective families prepare for the various responsibilities of homeownership, including learning about personal finances, mortgages, maintenance and upkeep of homes, and much more. Our path to homeownership is an important and in-depth process, requiring hard work, time and dedication. The process ensures the future success of our Habitat families.
Tons Diverted From Landfills last year
Volunteer Hours Logged Last Year
Families Served Since 1990
Volunteers Engaged last year
Whether it's swinging a hammer, pricing merchandise in the ReStore, or mentoring a Home Buyer Family, we have a spot for you! You can learn more in the link below.