Unleash the power of Women Supporting Women! Get involved with Women Build today!
Make a pledge for every Myrtle Beach Pelicans hit this season, and support an upcoming build!
Through our annual Faith Build, you'll have the opportunity to display God's love and engage with other churches in the community.
Join a group of passionate residents across our county who are on a mission to end substandard housing. We call them Foundation Builders!
NEIGHBORHOOD REVITALIZATION
Empowering residents to revive their neighborhoods and enhance their quality of life.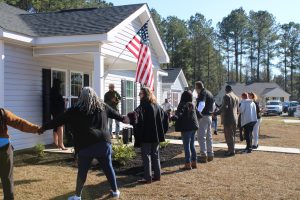 Niasia Closes on Her New Habitat Home Inaugural Faith Build Celebrates Dedication Day Habitat for Humanity of Horry County faith partners, volunteers, staff and more gathered together on Friday, December 16 for the dedication ceremony of Niasia's new Habitat home. Home #168 was sponsored by Horry County HOME Consortium and Habitat for Humanity of Horry County's
Read More »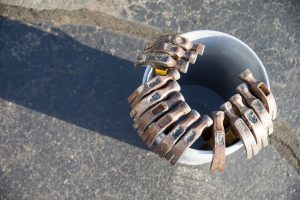 What is the "Theology of the Hammer"? by Summer Bessent Millard Fuller, the founder of Habitat for Humanity, began working on a concept known as the "theology of the hammer" in 1965. He continued to work on the concept for decades, eventually publishing his book "The Theology of the Hammer" in 1994. In a letter
Read More »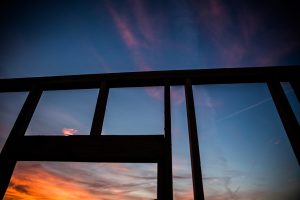 Habitat for Humanity Recognizes 75th Anniversary of UDHR by Summer Bessent This past weekend – on December 10, 2022 – the 75th anniversary of the Universal Declaration of Human Rights (UDHR) was commemorated. The UDHR consists of a preamble and 30 articles that set out a broad range of fundamental human rights and freedoms to
Read More »
Transforming the lives of people in every corner of Horry County, HFHHC seeks to provide stability through self-reliance and shelter. More importantly, we seek to create life change through empowerment.
Become a habitat homeowner
At Habitat for Humanity of Horry County, we partner with individuals and families to achieve their goal of homeownership. By working with us from beginning to end, we can help prospective families prepare for the various responsibilities of homeownership, including learning about personal finances, mortgages, maintenance and upkeep of homes, and much more. Our path to homeownership is an important and in-depth process, requiring hard work, time and dedication. The process ensures the future success of our Habitat families.
Tons Diverted From Landfills last year
Volunteer Hours Logged Last Year
Families Served Since 1990
Volunteers Engaged last year
Whether it's swinging a hammer, pricing merchandise in the ReStore, or mentoring a Home Buyer Family, we have a spot for you! You can learn more in the link below.