FPC of Myrtle Beach's Personal Outreach Page for Habitat for Humanity of Horry County.
Habitat is a partnership founded on common ground— bridging theological differences by putting love into action. Everyone can use the hammer as an instrument to manifest God's love. Habitat's late founder, Millard Fuller, called this concept "the theology of the hammer." "We may disagree on all sorts of other things," said Fuller, "but we can agree on the idea of building homes with God's people in need, and in doing so using biblical economics: no profit and no interest."
Habitat for Humanity welcomes all people to build with us in partnership. "The Bible teaches that God is the God of the whole crowd," explained Fuller. "God's love leaves nobody out, and my love should not either. This understanding drives 'the theology of the hammer' around the world, steadily building more and more houses in more and more countries."
Getting Involved with Habitat
Construction volunteers work side-by-side with Habitat staff, Homebuyers, donors and volunteers to build homes and the foundations for families in Horry County.  Whether you're a skilled craftsperson or you've never picked up a hammer, building with Habitat is a life-changing experience!
We partner with individuals and families to achieve their goal of homeownership. By working with us from beginning to end, we can help prospective families prepare for the various responsibilities of homeownership, including learning about personal finances, mortgages, maintenance and upkeep of homes, and much more. Our path to homeownership is an important and in-depth process, requiring hard work, time and dedication. The process ensures the future success of our Habitat families.
The ReStore is a retail store with a great mission. People and businesses donate new and gently used home furnishings, appliances and building materials. They're sold to the public at a great discount. These donated materials and a strong volunteer workforce generate profits which go directly to Habitat for Humanity of Horry County – providing access to affordable housing for families in need.
neighborhood revitalization
Through NR, we serve more families by responding to community aspirations with an expanded array of products, services and partnerships, empowering residents to revive their neighborhoods and enhance their quality of life.
The biggest way to help Habitat for Humanity of Horry County is to pray. Pray for the organization, the staff, the volunteers, the donors and most importantly, the homebuyers. Pray that God's hand to guide the work of Habitat, impacting families and transforming lives throughout our community.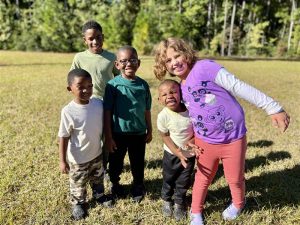 News
Give the Gift of Home to a Local Child This Holiday Season. Growing up in a decent, affordable home can have a powerful effect on
Read More »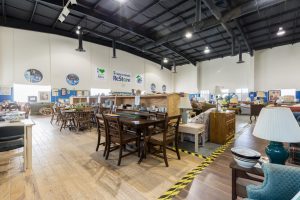 News
Black Wednesday is November 22nd! The Habitat for Humanity of Horry County ReStore's Black Wednesday Sale is Wednesday, November 22nd! Join us for the biggest
Read More »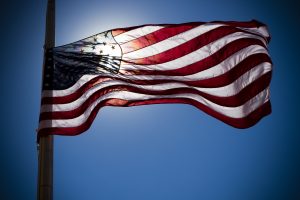 News
by Summer Bessent Brief History of Veterans Day World War I, known as "The Great War" at the time, officially ended when the Treaty of Versailles
Read More »