Read about Pamela and her three daughters, LaNiya, Pallas, and Promise
Pamela applied to Habitat so she could provide a better life for her and her daughters and to finally accomplish her goal of homeownership. Pamela and her daughters currently live in a very overcrowded and expensive home in a high crime area. She wants to ensure that her family has a safe and stable place to call home.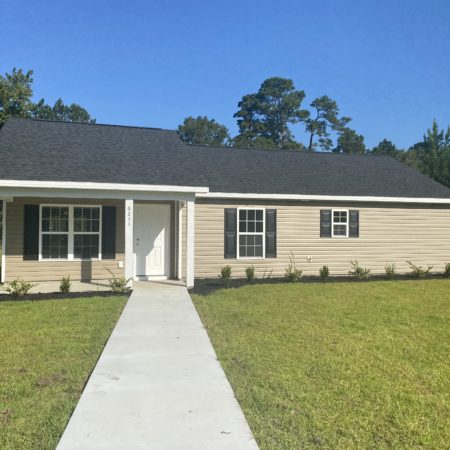 Habitat for Humanity of Horry County staff, volunteers, homeowners gathered to dedicate home #149 on Saturday, September 5, 2020. The home was sponsored by Bank of America Foundation, Publix Super Markets Charities and Leadership Grand Strand – Class 40.
Read More »