"It will be a blessing and help us be more of a family."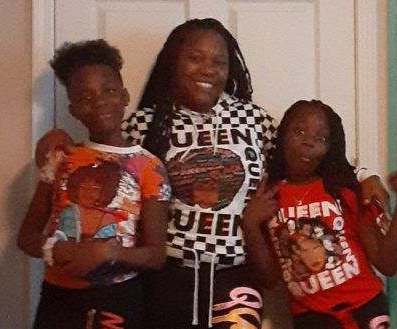 LaKeysha is a native of the Burgess community and the proud mother to daughters Janariah and Jalayah. She joined the Homebuyer Program in the Spring of 2022. LaKeysha applied to the Homebuyer Program because she has always wanted to own her own home and pass it down to her family. "It will be a blessing and help us be more of a family," she says.
Her family loves to have Sunday dinners. Every holiday they are together. They love cooking out, going to church together, enjoying time at the ocean, and family game nights. "We support each other's accomplishments," she says.
Since beginning the program, LaKeysha feels she is growing and learning new and better things. She's learning more about financing and money. She's also learned to lay down a floor and loved it! "The builders are so nice and show me what to do. They show me how to do it right." She is so grateful for all of their help. "I can ask questions and have conversations that make me love them even more," gushes LaKesha.
Her daughters are the highlight of her life! Becoming a mother young, she never imagined being so blessed to own a home for them. Having experienced personal trials and tribulations, she's let her faith guide.
Home to LaKeysha is "where you go when you have nowhere else to go. Home is where all your children come back to. Home is where our Lord provides." One of her favorite verses is Philippians 4:13 "I can do all things through Christ who strengthens me."
The first thing she wants to do is have a family dinner. "I always cook for an army, and everybody is welcome," LaKesha says. "I would love to have fun in my home and just see everybody smile!"
LaKesha says that the "program allows for a family to have hope and through the efforts of others the hope becomes a reality. Habitat not only gives hope for a better future but shows you that dreams and wishes do come true."
She looks forward to being able to have a yard, enjoy the outside more, and feel proud to say "this is ours."