"I'm looking forward to watching my boys be able to play and have fun in the backyard."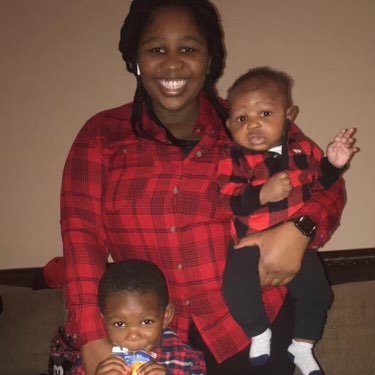 Niasia, a Myrtle Beach native, is the proud mother of two sons – Jaydin and Kamren. She joined the Habitat Homebuyer Program in the Fall of 2021. She currently works for Dave & Busters at Broadway at the Beach.
She applied to the Habitat for Humanity of Horry County Homebuyer Program because she believed it to be a great opportunity to be able to provide her sons with a safe and stable home. To Niasia, becoming a homeowner will provide positive change in her life, teaching her to manage a home and her finances.
"I'm looking forward to watching my boys be able to play and have fun in the backyard," says Niasia. You'll usually find Niasia racing toy monster trucks and cars with her boys. Just spending time together is what's most important to Niasia and her family.
While Niasia has experienced the highs and lows of life, like many families, her positive and energetic spirit never wavers. She brings that positivity into her time in the Habitat Homebuyer Program.
"So far, from my experience, I have learned that it is not going to be easy", explains Niasia. "You have to sacrifice time with your kids to get your [sweat equity] hours in, but at the end it will all be worth it." Those sweat equity hours can be fun, though, per Niasia, as she works side-by-side with other Habitat homebuyers.
Like many Habitat homebuyers, home is a place of comfort for Niasia, where she and her sons will finally feel safe. This sense of safety and comfort will remind her of her favorite bible verse, Philippians 4:13 – "I can do all this through him who gives me strength."
The first thing Niasia plans to do in her new home is just "open the back door and let my kids run around in the backyard," she says. She also plans to cook a nice dinner.