Decorate Your College Dorm or Apartment with Items Found in the ReStore
The fall semester is just around the corner! If you're heading to college, or even if you're a parent helping your child prepare for the big move, the ReStore might be the perfect stop on your college "move-in day" shopping journey.
Because many college students are on a budget, the ReStore offers a large selection of gently used, household items for a fraction of the price. And, for the creative student, there might even be some DIY opportunities to find.
Items found in the store that are the necessary addition to any college living space can include some of the following:
Storage Options
For any student in any living situation, maximizing storage space is a must. At the ReStore, many ways to store all that stuff can be found. Dressers, chests, shelving, and more are always mainstays within the store.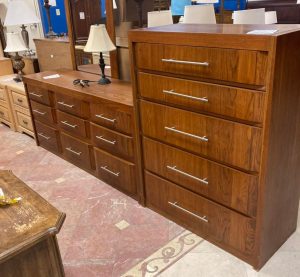 Furniture & Decor
There's no shortage of chairs, couches, and bed frames at the ReStore. Some of the most frequently donated and popular items are couches. And, for your college living space, spending a fortune on a couch just isn't in the cards. Finding something affordable and durable is the goal. This is achievable at the store.
And a little bit of decorating can still be accomplished, even with the barest of walls. At the ReStore, mirrors, artwork, and LOTS of knick-knacks fill the shelves.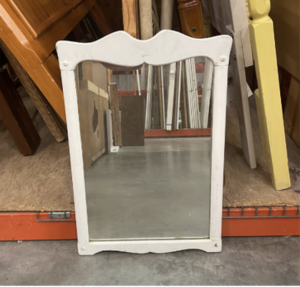 Study Necessities & Lighting
Did we mention desks? Many local offices donate gently used office furniture to the store on a regular basis. Desks of all shapes and sizes can be found. And, to complete the perfect study space, the lamp selection is endless. All shapes and sizes are stored in ReStore's warehouse.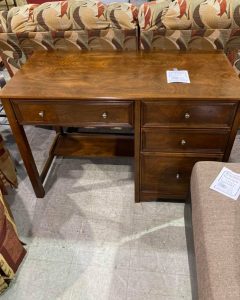 Cookware & Kitchen Tools
While college students may not be cooking up a gourmet meal, everyday kitchen items are necessary. Some items found in the store can include:
Cups
Plates
Can openers
Pots
Pans
Utensils
And, important to the daily college student life….coffee makers!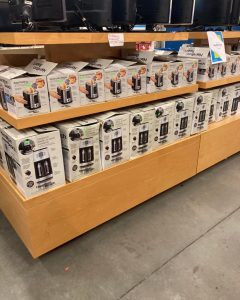 Building Materials
For the creative types, many building materials are available in the warehouse. Creating a DIY piece of art, building your own shelving or anything else you can imagine can probably be done with simple materials donated by local builders.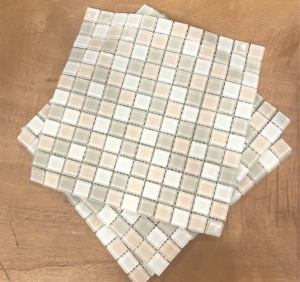 No matter the need, the Habitat for Humanity of Horry County ReStore should be a stop on the college student's "move-in day" shopping journey. And shopping in the store makes a positive impact on the local community.
Every dollar spent goes directly back in to supporting Habitat for Humanity of Horry County's mission of helping local families achieve their dream of homeownership. And every item purchased is another item kept out of local landfills – close to 1,000 tons just last year!
Visit the ReStore at 165 Co-Op Road in Myrtle Beach, right across the street from the Socastee Library. The ReStore is open Tuesday through Saturday from 10:00am to 4:00pm.