by Summer Bessent
Brief History of Veterans Day 
World War I, known as "The Great War" at the time, officially ended when the Treaty of Versailles was signed on June 28, 1919.  However, in 1918, an armistice, or temporary cessation of hostilities, between the Allied nations and Germany went into effect on the 11th hour of the 11th day of the 11th month. In November 1919, President Wilson proclaimed November 11th as the first commemoration of Armistice Day. In 1926, Armistice Day officially received its name in America through a Congressional resolution. In 1938, through similar Congressional action, November 11th became a legal Federal holiday, "dedicated to the cause of world peace…"  
The holiday, in its origin, was primarily to honor Veterans of World War I, which was supposed to be "the war to end all wars." Unfortunately, as we know, that wasn't the case.  
In 1954, after World War II had required the greatest mobilization of servicemen and women in the Nation's history, and after American forces had fought aggression in Korea, Veterans service organizations urged Congress to amend the Act of 1938 by striking out the word "Armistice" and replacing it with the word "Veterans."  It was that year [1954] that November 11th became a day to honor all American Veterans of all wars.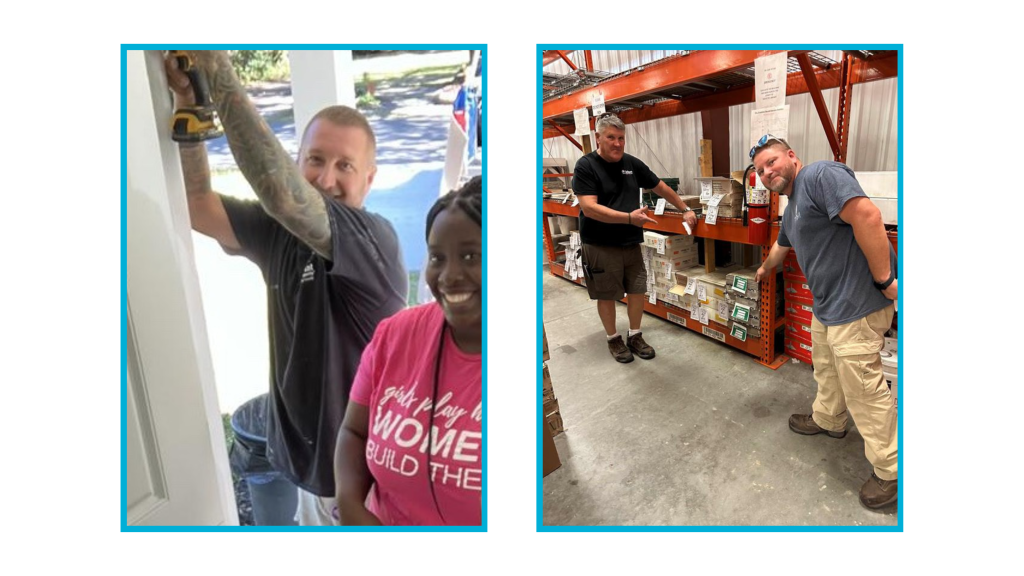 Veteran Staff Members at Habitat for Humanity of Horry County
Here at Habitat for Humanity of Horry County, we have two staff members that are veterans of the United States Military. This year, we would like to honor these brave men by sharing their stories and acknowledging the sacrifices they made for our country. Their names are Mike Rambo and Raymond O'Brien.
Mike Rambo served in the United States Army for eight years. While in the Army, he started off working in infantry and was later placed in supply. During those eight years, Mike traveled extensively across the United States, in addition to serving in South Korea, and on the border of California and Mexico. Mike shared that what he enjoyed most about his service was, "The comradery with my fellow soldiers and the brotherhood that you form." This is a sentiment shared by many that have spent any time, in any branch, in the United States Military.
When asked what Veterans Day means to him, he was very thoughtful in his response. He began with, "It is a day that I hold very dear to my heart. It's about thanking the people that are selfless and sacrificing." As he continued, it became abundantly clear that his appreciation extends beyond just the men and women who are enlisted. He stated, "It's hard to explain or for someone to understand who hasn't served, but it's not just the individual person that is serving, it is the entire family."
Families of servicemen and women make sacrifices in many forms. They don't get to spend time together the way that they would like, the way that other families do. They must often pack their things and move to new locations, sometimes with very short notice, which can be especially difficult for children. Then, of course, there is the ultimate sacrifice, and possibility, of losing a loved one. A fate that should be wished upon none.
Raymond O'Brien served in the United States Navy for four years. He shared that during this time in the Navy, his occupational speciality was called SK which stands for Storekeeper, but is now referred to as a Logistics Specialist. His role was to requisition inventory and disperse nonfood supplies.
Raymond shared that what he enjoyed most about his time in the service was, "Going out to sea and traveling. Not being able to see anything but the horizon in all directions. Seeing a whale come up, seeing an island out there, and going to these neat places." He traveled to California, Hong Kong, Australia, Thailand, Taiwan, Korea, and Hawaii, but was quick to note that his favorite place of all those that he visited was Sydney, Australia. "It was an adventure to me," he said.

To Raymond, Veterans Day is a day to remember. He stated that his father spent 30 years in the Marines, so it is a day to remember him, as well as all other men and women that courageously served to protect our country. Most importantly, he said, "It's a day to have comradery." The bond and the relationships created and shared between those that have served, and continue to serve, in the United States Military is incomparable.
Habitat for Humanity of Horry County, our staff, partner families, and volunteers are all blessed to know these men and work alongside them. Just as they served their country, they now diligently serve their community. It is their deep and abiding dedication to helping others that led them down the paths they chose, and that led them to our organization. Thank you, Mike Rambo and Raymond O'Brien, for your service.