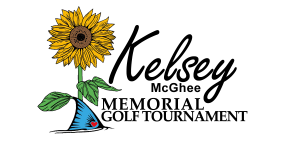 North Myrtle Beach, SC – Habitat for Humanity of Horry County has announced that its 15th annual golf tournament will be held November 8, 2021 at Tidewater Golf Club in North Myrtle Beach.
In 2020, the tournament was named the Kelsey McGhee Memorial Golf Tournament. Fund raised by the event go directly back into building a Habitat home in partnership with a local family.
Habitat for Humanity seeks to put God's love into action, bringing people together to build homes, communities and hope. Since inception in 1990, Habitat has partnered with close to 160 families to help them obtain safe, decent and affordable housing. The organization is striving to increase and expand its impact year over year, throughout the county.
One local volunteer who particularly made a significant impact on the community and the organization was Kelsey McGhee. In May of 2020, Habitat for Humanity of Horry County and the local community lost Kelsey. A Carolina Forest High School graduate and volunteer, she was also a very important member of the Clemson University Chapter of Habitat for Humanity. Her love of the organization, of her community, of building things, and of giving back to others was immeasurable. 
Dave McGhee, Kelsey's father, has been a professional in the golf course industry for many years. Therefore, it is a perfect fit for her legacy to live on through the golf tournament.
"From the day Kelsey could walk, she was always interested in drawing and art. It wasn't until she was 8 years old that we realized her love for building things," states Dave McGhee. "As a student at Clemson, she immediately found the Habitat in Pickens County, where she worked hard to become the assistant build leader for Clemson on their Habitat house. Cindy and I are honored for our daughter to be recognized alongside such a great organization. "
Each year, the tournament attracts participants and businesses from throughout Horry County. 2021 is the first year that the tournament will be held at Tidewater Golf Club. Tidewater Golf Club is highly awarded and one of the area's most popular and scenic courses.
"It is with great honor that we will continue to do our part to help tell Kelsey's story by conducting our annual golf tournament in her memory," states Jason Greene, Executive Director. "We're also very excited to host our tournament at the beautiful Tidewater Golf Club this year."
The tournament is scheduled to begin at 10:00am with a shotgun start and Captain's Choice format. For information regarding golf tournament participation and sponsorships, click here.