16th Annual golf tournament fundraiser held at tic Myrtle Beach
Kelsey McGhee Memorial Golf Tournament Raises Funds to Support Upcoming Home Build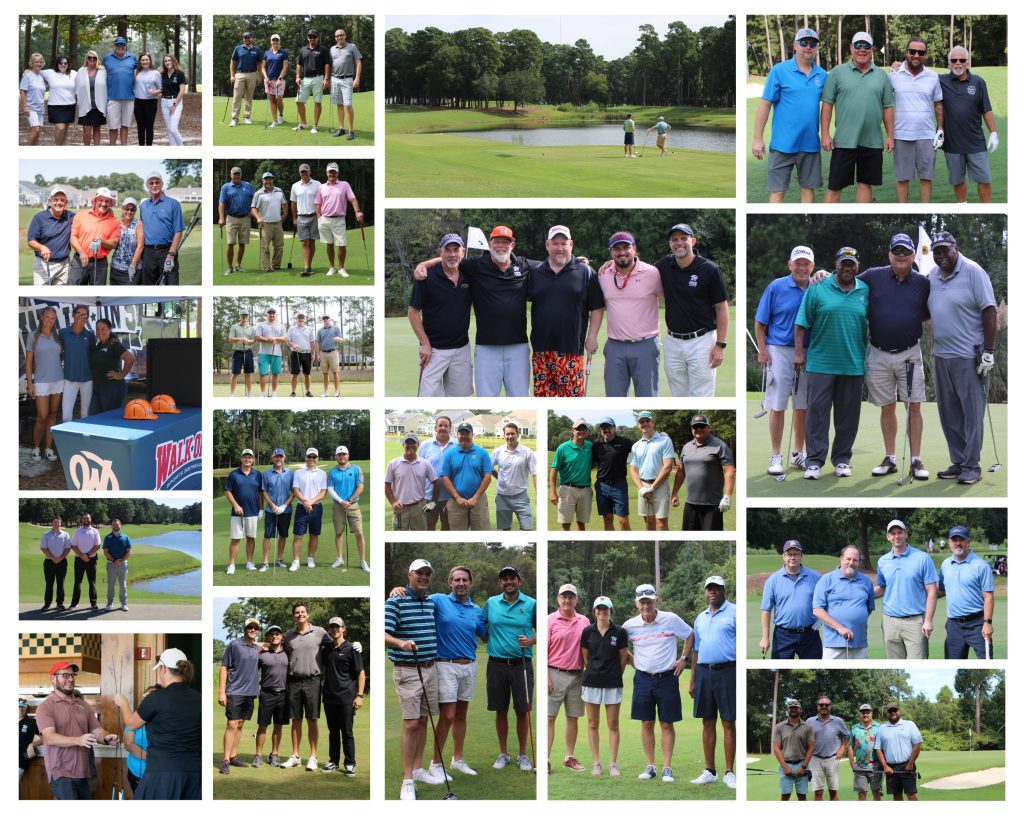 Habitat for Humanity of Horry County held its 16th annual golf tournament on September 14, 2022 at TPC Myrtle Beach. This year's tournament was the third year of the tournament being named in memory of local volunteer, Kelsey McGhee.
Each year, Habitat for Humanity of Horry County hosts a golf tournament to raise funds to help support its mission.  Habitat for Humanity for Horry County seeks to put God's love into action, bringing people together to build homes, communities and hope. Since inception in 1990, the local Habitat affiliate has partnered with 170 families to help them obtain safe, decent and affordable housing.
Habitat Horry County is striving to increase and expand its impact year over year, throughout the county. One local volunteer particularly made a significant impact on the community and the organization – Kelsey McGhee. In May of 2020, the local community lost Kelsey. A Carolina Forest High School graduate and volunteer, she was also a very important member of the Clemson University Chapter of Habitat for Humanity. Her love of the organization, of her community, of building things, and of giving back to others was immeasurable.
At the beginning of last year's event, the McGhee family was presented with a Habitat home floorplan, now named "The Kelsey". Kelsey's memory and impact living on even more through each Habitat home built with that floorplan.
"It has been a great honor to continue to do our part to help tell Kelsey's story by conducting our annual golf tournament in her memory, as well as now building Habitat homes in her honor," states Jason Greene, Executive Director.
The 2022 tournament was presented by Founders Group International and Sponsored by East Coast Honda/Volkswagen. It was held for the first time ever at TPC Myrtle Beach. 
"We believe in Habitat for Humanity's cause and are delighted to aid their vital mission to help families in need along the Grand Strand," states Founders Group International President Steve Mays. "TPC Myrtle Beach is one of the area's premier courses, and it's an ideal host to help raise money and awareness for Habitat for Humanity."
Each year, the tournament attracts participants and businesses from throughout Horry County. Funds raised by the event go directly back into building a Habitat home in partnership with a local family.

Habitat for Humanity of Horry County is pleased to announce that close to $50,000 was raised as a result of this year's fundraising effort.